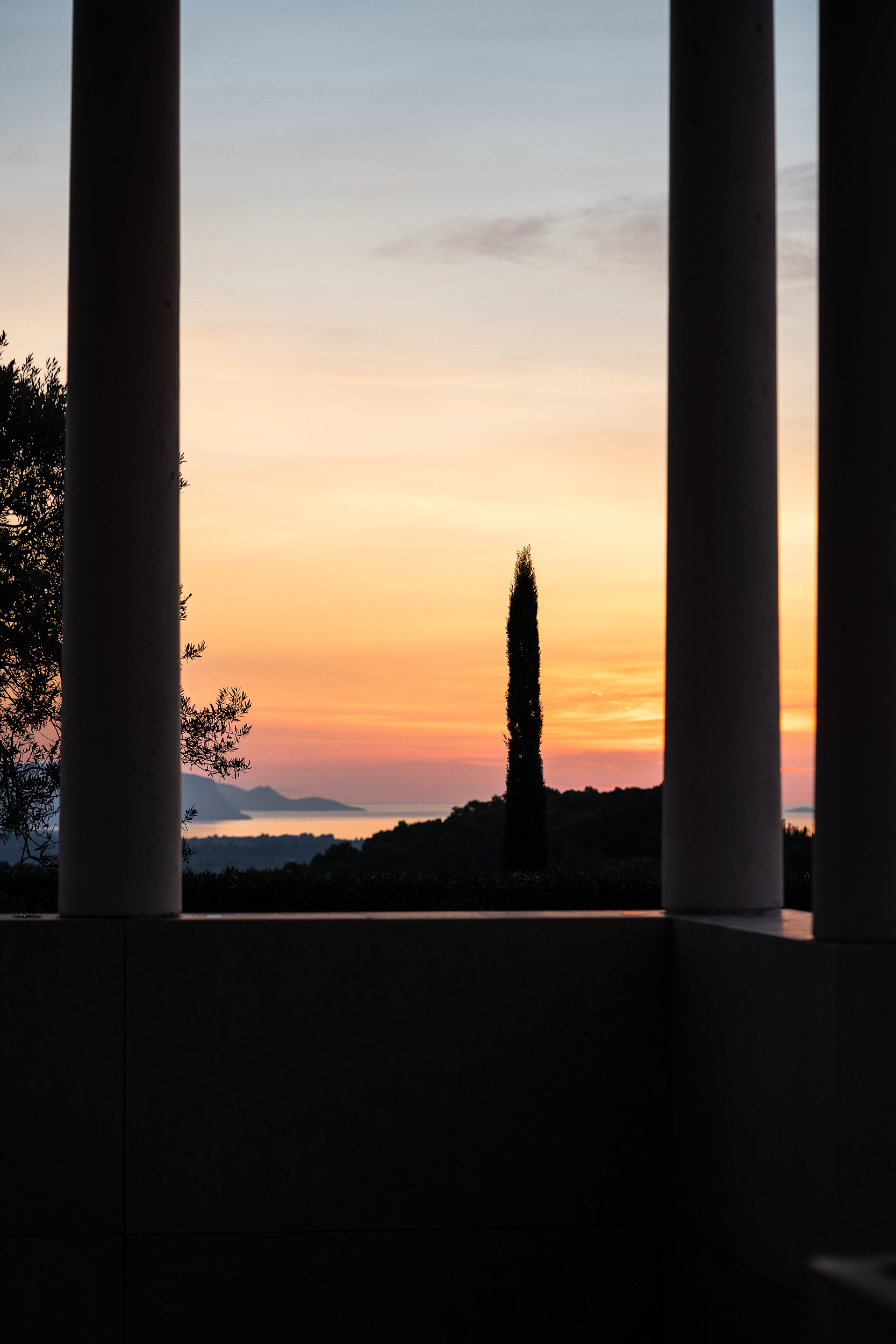 "...A two hour drive through the Peloponnese sets the anticipatory stage for Amanzoe.

The last few miles of the trek curve thorough idyllic countryside, interspersed with small pockets of civilization. Down a final, non-descript road, the setting through the gates immediately feel like a threshold to entering another time and place.

Amanzoe, evokes a sense of a modern Acropolis, perched high above the Aegean Sea. Its Doric columns and marble-hewn pavilions effortlessly express a commanding presence that still somehow feels well-balanced and merged harmoniously into its hillside surroundings.

Further adding to the sense of modern Acropolis is the 2-story library. Marble, modern art and wooden spiral staircases create a wonderful mood to enjoy any of the thousands of modern and classical books housed there.

Decorated by centuries old olive trees and wrapped in the scents of the surrounding lavender fields, Amanzoe creates a setting that embodies the meaning of its name, a "peaceful life."

A simple walk through the property invokes a sense of deep calm, with a view of the sea in the distance from almost any vantage point.

Wellness is central to the Amanzoe experience, with a spa and treatments that draw from Greek healing traditions and the early teachings of Hippocrates."