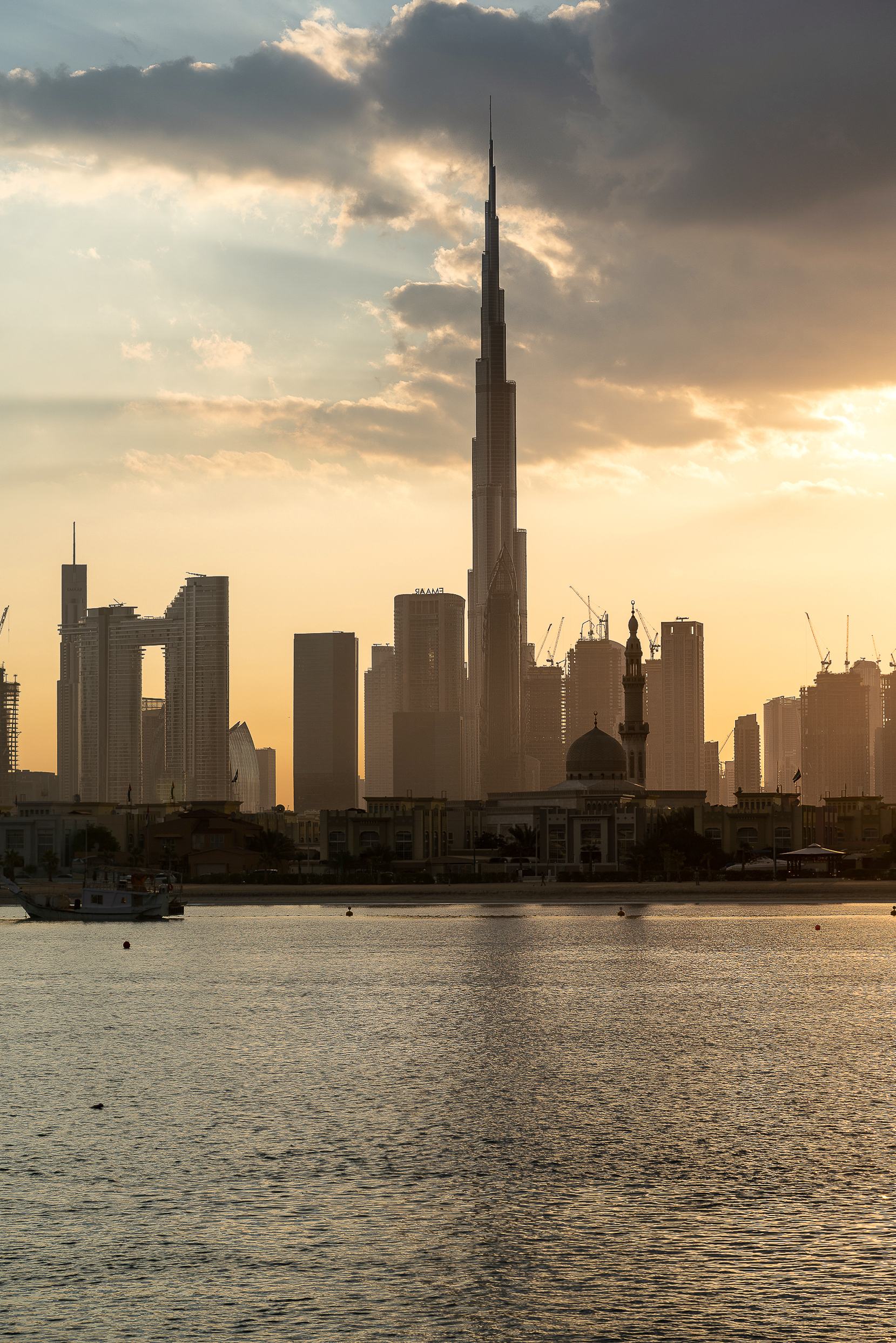 "…The heart must sometimes rest it's questioning."  

We know this city well. Any trip to Dubai is unique in its own way. It's the larger than life buildings that float atop superhighways decorating the desert landscape. The commanding structures peering over piercing blue waters of the Arabian Sea, creating a futuristic maze where technology aims to promise over-the-top dreams come true. There's a colonized pattern to the architecture, a complex art form providing a diverse narrative of the lifeblood and soul of the city.

This time we returned for the purpose to begin to try and define Dubai. Engulfed by a wealth of tolerant diversity, I wanted to study Dubai in a new light – purely in it's true existence of imperfect beauty. I wanted to see and feel a culture that is building itself from ground up. Who are her people, what do they stand for and which part of their future and history will they create. The bridges and wooden water taxis spanning Dubai Creek are a vital lifeline to its heritage, not as a burden that limits advancement, but as necessary nourishment to enable Dubai's lofty aspirations.

Whispers of fog waft through the echoing hymn of prayers, as the floating metropolis along the creek reveals a present time with a different eye of the nature of the city. It's Dubai in her early hours, when first light salutes the passing dark. There's something about fading into the early mist, of losing oneself to the streets and souks shrouded in morning sun that adhere to my heart. The song of birds' wings dancing over the cityscape, the smell of morning chai, sates a deep-seated enchantment I never knew could exist. Every step along the glittering canal is it's own story of a place, a person and a purpose.

A few frames of intriguing narrow lanes through Deira reflect an experience - unique details which are far beyond our beliefs and perceptions of Dubai.